Get Past the Hype: Go for the $499 iPad Model
Now that we've all had a few days to digest the hoopla and hype of the iPad, it might be a good idea to take a deep breadth and really consider if the iPad is indeed the missing link device between our iPhone/iPod touches and our desktop or laptop computers?

In the near twenty years that I've been a dedicated Mac user, I don't think I've ever purchased the first generation of any piece of Apple hardware. Part of the reason was that the price tags were beyond my budget, but the other reason was that I typically knew that the second and third generations would be better and often less expensive.

So what about the iPad? Well it seems there's a first time for everything. Here are a list of reasons off the top of my head why I don't plan to wait, followed by a list of reasons I'm going to only purchase the $499 model.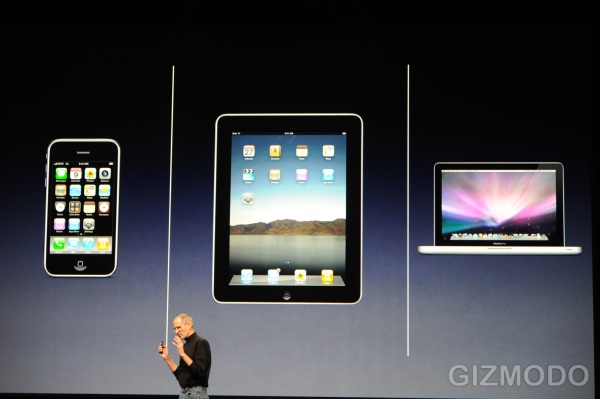 A Stylish Laptop
First off, the iPad is pretty much a larger size iPod touch. Though I don't use the touch anymore, I primarily use my iPhone as a mini, mini, laptop. There are days when I never receive or make a phone call with my iPhone, but there's never a day that I don't check email, surf the web, view videos or listen to podcasts on the device. I've even read several Kindle books on the iPhone, finding the backlit screen a pleasure for bedtime reading.

But as much as I like portability of the iPhone, I must say there are many times I wanted to view stuff on a larger screen. The iPad of course serves that purpose. It's 9.5" screen brings the portability of a laptop without the weight of an attached keyboard. I've yet to replace my old PowerBook with a MacBook or MacBook Pro, so the iPad fulfills my laptop needs in that area as well.

Unfortunately however, the iPad probably won't replace my iPhone, but it will surely diminish my use of it as a mini laptop.

Portfolio
For business purposes, as a photographer, the iPad and its photo displaying application are going to make for a sweet portfolio to woo potential clients. It's also going to make a great family album that my wife will especially like. Because the iPad will include, among its accessories, a camera connection kit for importing photos and videos, and because of the multimedia applications built for it, such as Keynote, the iPad may well be the best tax write-off the year.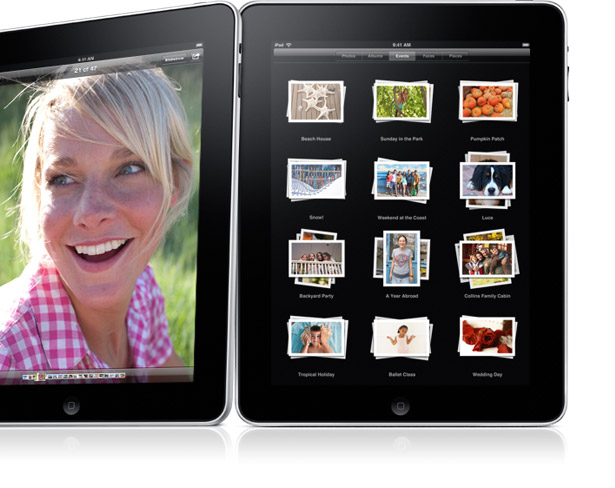 iBook
As stated before, I think I'm going to enjoy reading ebooks on the iPad. Sure, I'm a little concerned about the weight of the device and the brightness of the screen for reading. But having read several ebooks on the Kindle for the iPhone, I'm already hooked into ebooks. I'm hoping however, that the iBook application will have many if not all the features of the Kindle for the iPhone, including a black background and white letters for night reading and the ability to annotate text. I also of course want to be able to sync books and pages read between my iPad and the iPhone reader.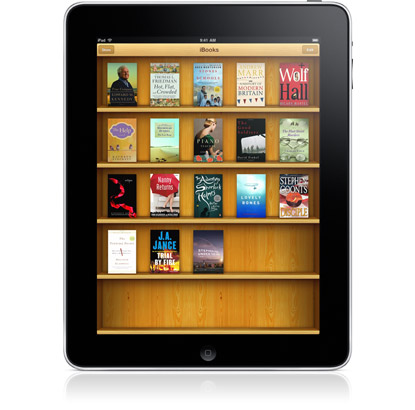 Why the $499 Model



Save Your Money
If you've been a long-time Mac user, and if you have seen a few Steve Jobs keynote presentations, you should know that all the while he's doing his sales pitch on the first generation of a piece of hardware, the plans are already in the works for the second generation model.

The iPad 2 will include larger memory, a webcam, and maybe even some flash capability. Also, Apple definitely will need to build in multitasking for both the iPad and the iPhone/iPod touch so that users don't have to constantly open and close applications.

16 Gigs of Memory: Enough!
Any Mac power user should know that nearly all media content can be wirelessly accessed these days. iTunes music, photos, videos, documents, and other files can be easily accessed "in the clouds," as they say. There's little reason to put your entire iTunes library or ten movies on an iPad. With the ability to connect an external drive and SuperDrive for DVDs and CDs, there's little reason to carry huge media files on the tablet. I've yet to fill up the 8gigs of my iPhone, because I have plenty of ways to access my music and videos in the cloud. In fact, just recently I started using AirVideo, an iPhone app that allows me to wirelessly play nearly all designated videos stored on my Mac Pro, over WiFi. So there's little reason to pony-up for the 64gig device, unless you do lots of traveling and need that type of storage.

3G Data Plans
I also don't plan on getting the 3G model, mainly because I already have the iPhone. Unless AT&T cuts me a sweet deal as an existing customer, it's a pure waste of money to pay for 3G service on both devices.

So I'm not going to waste money purchasing the higher end $699 or $829 model. I'll get the $499 model with the keyboard, and if I really like and use the device I'll upgrade to the second generation tablet.

Also, I'm not sure what Apple plans to do for the iPhone 4.0, but it doesn't look like I'll need to upgrade to 3GS or to 4 anytime soon, after I get the iPad.

So what are your plans for the iPad? Where does it fit in the Mac hardware you already own? Or are you going to pass on it all together?